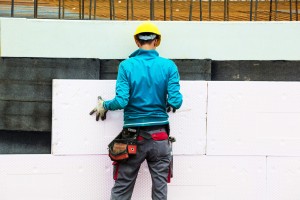 If you are planning on renovating your home, you will need to partner with home renovation professionals. These might include designers and decorators, and also tradesmen like electricians, plumbers and cabinet makers. This process can be daunting for many people who are concerned about hiring professionals who will get the job done to a superior standard, without breaking the budget. You will want the entire process of renovating your home, to be smooth, pleasant and rewarding.
Choose a great communicator
Communication is essential in life, and it is especially important if you are hiring a renovation professional. Many workers are great at their trade, but they lack the communication skills required to get the job done properly. Great communication will lead to a stress free renovation, so a good communicator is essential when choosing your renovation professionals.
If someone is a great communicator, there will be less mistakes made that could be costly or drag the project behind schedule. A great communicator will give you peace of mind that you are achieving exactly what you want every step of the way, and there will be no unexpected events that occur due to messages that were not passed on accordingly, or because information was not clear.
Choose a professional who loves your style
Whether you are hiring a tradesmen or a designer, choose someone who loves what you are doing. Connect with a professional who understands and supports your personal style, and who can help you create the result you have been dreaming of.
If you are confident and daring, hire professionals who have the same ideas. If you are conservative and traditional, then choose professionals with a similar style to help with your renovation. If your team love what you are creating, they will be more passionate about their work, and they will have a better understanding of the results you are trying to achieve.
Look at their previous work
All renovation professionals will have previous work that they can show you. Inspect their portfolio, read their testimonials, and if possible talk to people who have hired them for their own projects in the past. Investigate the quality of their workmanship, and see if their projects have stood the test of time. This will be a great indication of the results that you should expect to achieve when using them for your own project.