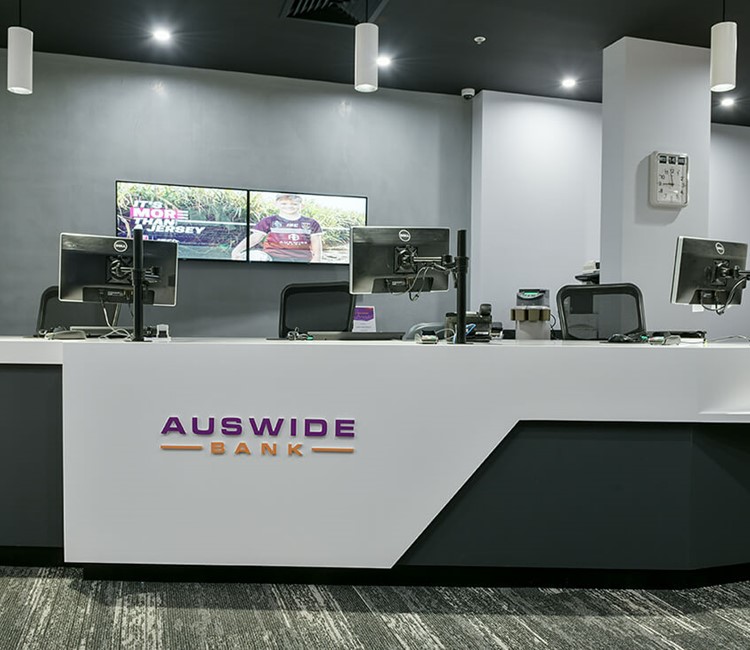 Auswide Bank -
Hinkler Central Shopping Centre
This Auswide branch is boasting an impressive shopfront of New Guinea Rosewood timber, glass and tiles incorporating the corporate logo and colour scheme.
Certainly not the usual box-like joinery, this fitout offers an angular 3-dimensional look, complex in design and a challenge to manufacture - a testament to the highly skilled workforce that Adina Designed Interiors employ.

ANDREW MURCHIE - MANAGING DIRECTOR
Ready to have your design vision come to life?
Get our creative team of designers and craftsmen to help you create a memorable space.