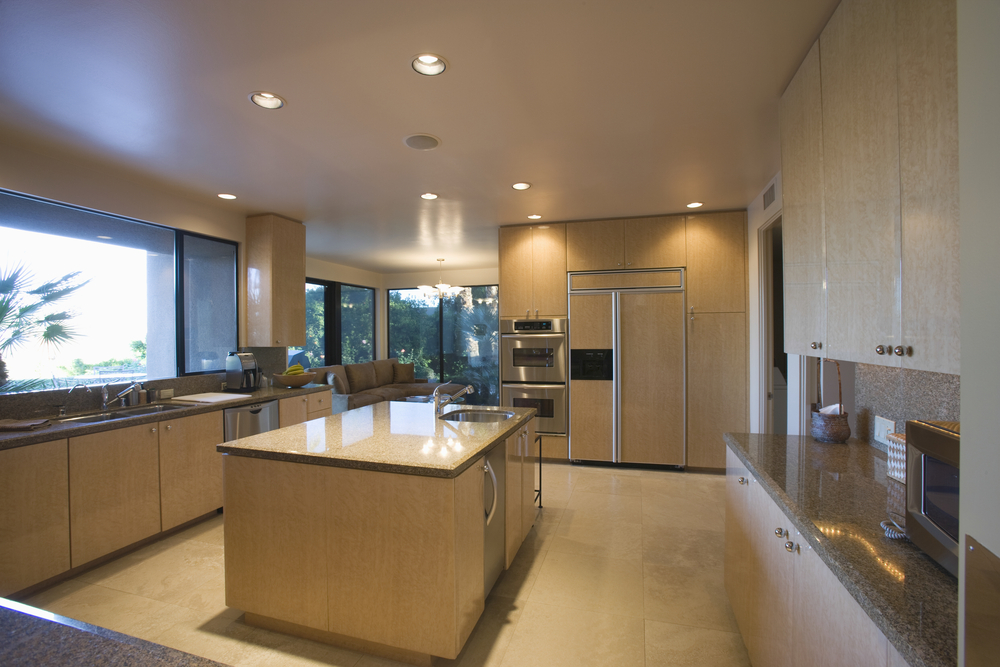 Depending on the space that you have available, there are many different options for homeowners when it comes to deciding on a layout for their new kitchen. From traditional L shaped to U shaped kitchens, we explain some common kitchen layouts to consider when planning your next kitchen renovation with the design specialists here at Adina Designed Interiors.
L Shaped Kitchens
L Shaped kitchens typically make fantastic use of space and are flexible in the fact that they can be as large or small as your prefer and the room allows. Like the name suggests they are L-shaped and span the length of two walls, with two separate benches meeting at the corner.  They also:
Work well in small to medium spaces
Can offer multiple worksites
Allow foot traffic to pass easily through the space.
Can leave floor space for small dining area.
 Single Wall Kitchens (aka Pullman or straight line kitchen)
Designed along a single wall, single wall kitchens are ideal for those with limited space, typically those in apartment or unit dwellings where the kitchen is combined as open plan with the living area.  While they are fairly basic in their design and somewhat limited in cooking space, they can be enhanced with extra slide out bench space and other space optimisation features.
U Shaped Kitchens
Also called C shaped kitchens depending on the point of reference, benches are laid out in a U shape, and typically offer 3 workspaces along each wall. Depending on the size of the room they can be wide and even accommodate a centre island. Some other considerations include:
The width of the U will determine how practical the space is for cooking. A narrower space will make it quicker to move between different areas
Can feel a little enclosed in some homes, consider installing a servery window to open the space up.
Avoid a centre island if space is limited since this can make it difficult to access cabinets and dishwashers if multiple people are using the space
Island Kitchens
These are kitchens where the storage and work space stands completely alone as is not attached to the wall. While the stove and fridge may be against the wall, island kitchens work well when entertaining and in larger spaces. A smaller island may be able to be incorporated into L or U shaped kitchens.
If islands will restrict ease of movement, generally they are not a good idea.
In big kitchens they provide a central focal point and smart use of space
Islands can also be used with bar stools for entertaining and dining.
The work triangle
– When it comes to placing the sink, stove and fridge in your kitchen to promote ease of movement, we always suggest imagining a triangle between the kitchen sink, fridge and stove where the majority of work will be carried out. We recommend no one side of this movement triangle be no shorter than 1.2m or longer than 2.7m.
These are some of the most popular kitchen layouts we work with at Adina Designed Interiors, but we can create customised layouts to suit even the most unusual and small spaces – it's what we do best. For advice on finding the best kitchen layout to suit your home and family's needs, call the dream design team today on (07) 4132 7755.