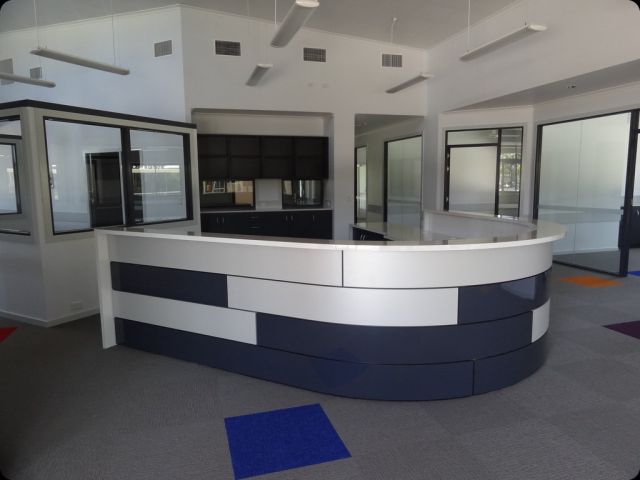 Adina Designed Interiors has recently completed manufacturing and installing cabinetry to new buildings at Bundaberg's largest private school – Shalom College. Work included cabinetry to meeting rooms, board room, staff rooms, staff kitchens, vanity units and toilet partitions to amenity blocks, reception counters and many more areas of the new administration building and classrooms built by Murchie Constructions.
The impressive curved reception counters made of gloss laminate certainly set the standard as you enter the architecturally designed Administration building. There were 61 workstations custom built for the staff rooms including laminated bench tops, lockable file drawers and overhead storage units. Matching pigeon holes for staff mail and notices were also installed.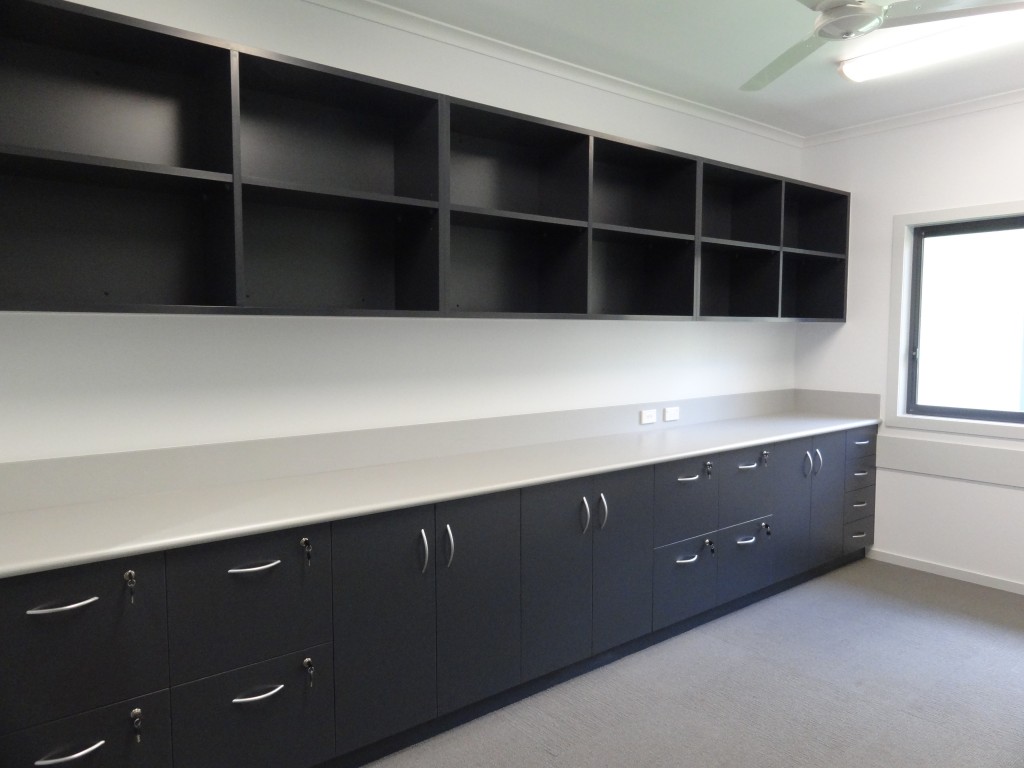 The staff at Shalom College are certainly well catered for with a large staff lounge complete with 2 full kitchens each housing 2 fridges and a dishwasher. The staff lounge boasts private male and female amenities both including shower cubicles.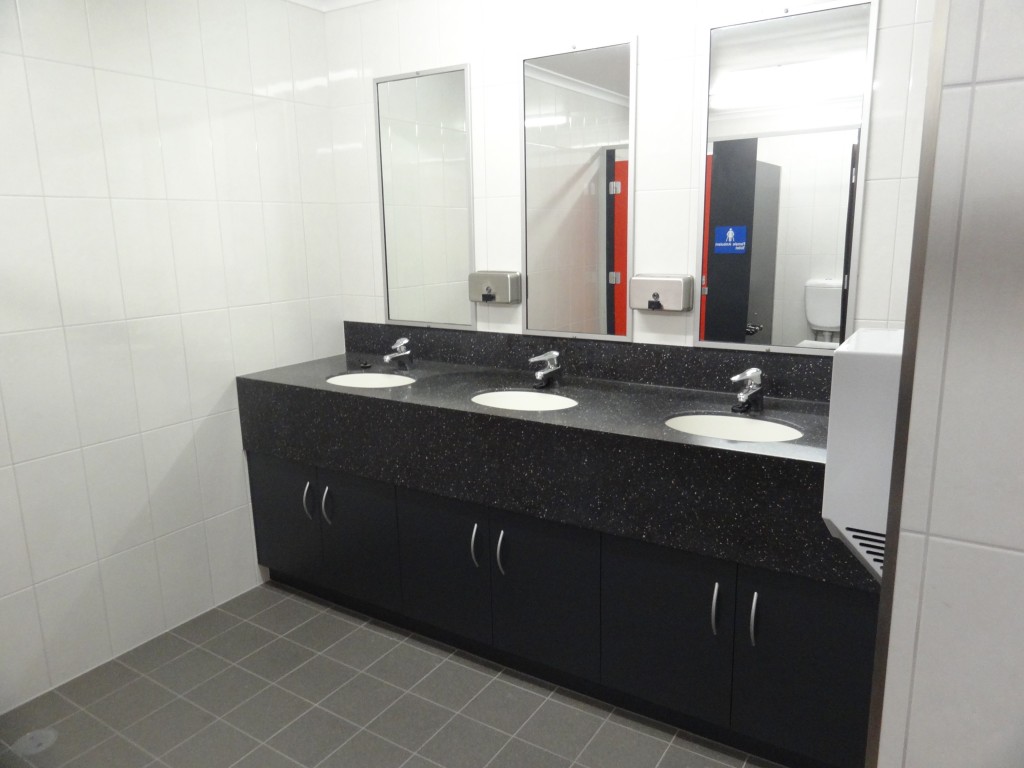 The new year 7 classrooms include laminated floor cabinets with stainless steel bench tops complete with integrated sinks – providing a durable, hygienic and  hard wearing surface suitable for practical cooking lessons during Home Economics lessons . Other cabinets with laminated bench tops were also installed throughout many areas of the new buildings.
Adina Designed Interiors were proud to be associated with Shalom College and Tony Madden Architects and Interiors on this project.